KUPES programme provide the following course.
EU basics
This programme also prepare for the students to learn the general basic knowledge regarding EU history, structure, collective security, as well as the elemental economies, politics/laws and socialcultural scheme. This course is run by the variety of teachers with omnibus style. The KUPES students are encouraged to complete this course on the 1st or 2nd bachelor year to help their understandings of their advanced classes.
Global Challenge Program (EU field work course)
As one of the Kobe Global Challenge Program in Kobe University, the 2nd year students implement about 10 days field work (visiting the global organizations and firms) titled with EU-Japan Comparison. The students set the aim and team/individual goals by themselves in advised while consulting with the scholars, and present their activity report to public. This proactive course surely enhance student's competence to carry out any event while studying abroad as well as applying the Tobitate! (Leap for Tomorrow) Study Abroad Initiative scholarship by MEXT.
EU-Japan Comparative Seminar
The KUPES course helps students explore various issues in the EU and Japan from comparative perspectives. Through interactions with international classmates as well as European instructors from three faculties (Intercultural Studies, Law & Economics), KUPES students gain strong communication skills in their academic field and prepare for studies abroad.
This seminar course consists of three stages; seminar Ⅰ and Ⅱ for second bachelor students, seminar Ⅲ for third bachelor students, and advanced seminar for 1st year of master students. KUPES programme excepts the students accordingly enhance their ability to present their selves through practicing a presentations, discussions, and group works.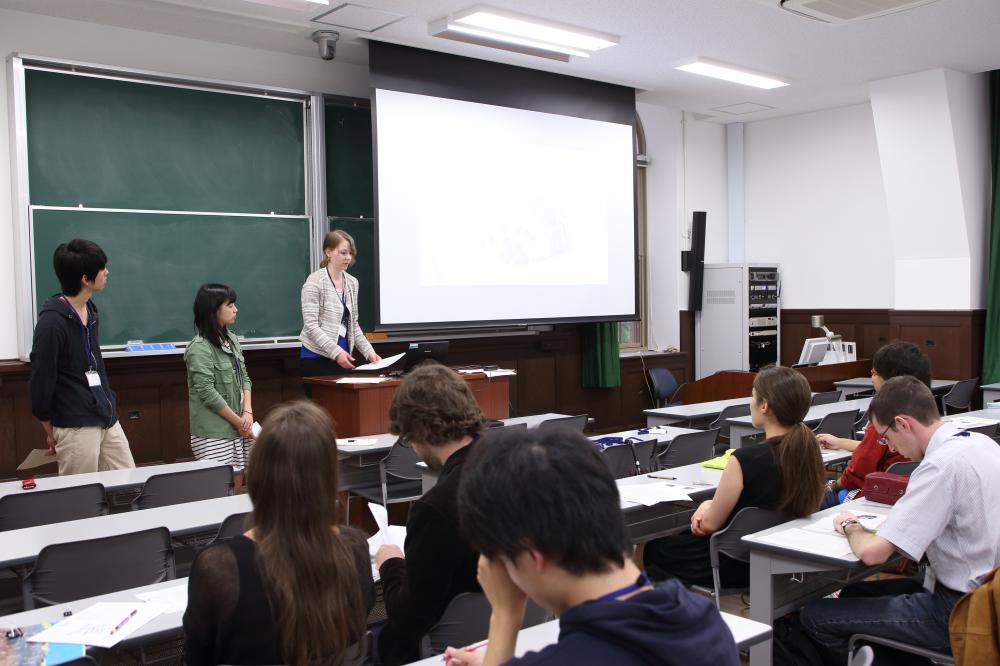 Aspects of EU Economies (Lecture / Seminar)
This course offers lectures and seminars in English exploring the Culture & Society, Law, Politics and Economics of the EU. Discussions and presentations enable KUPES students to deepen their knowledge and expand their perspectives outside their major. All the KUPES students are required to complete this course with own subjects as well as at least another subject.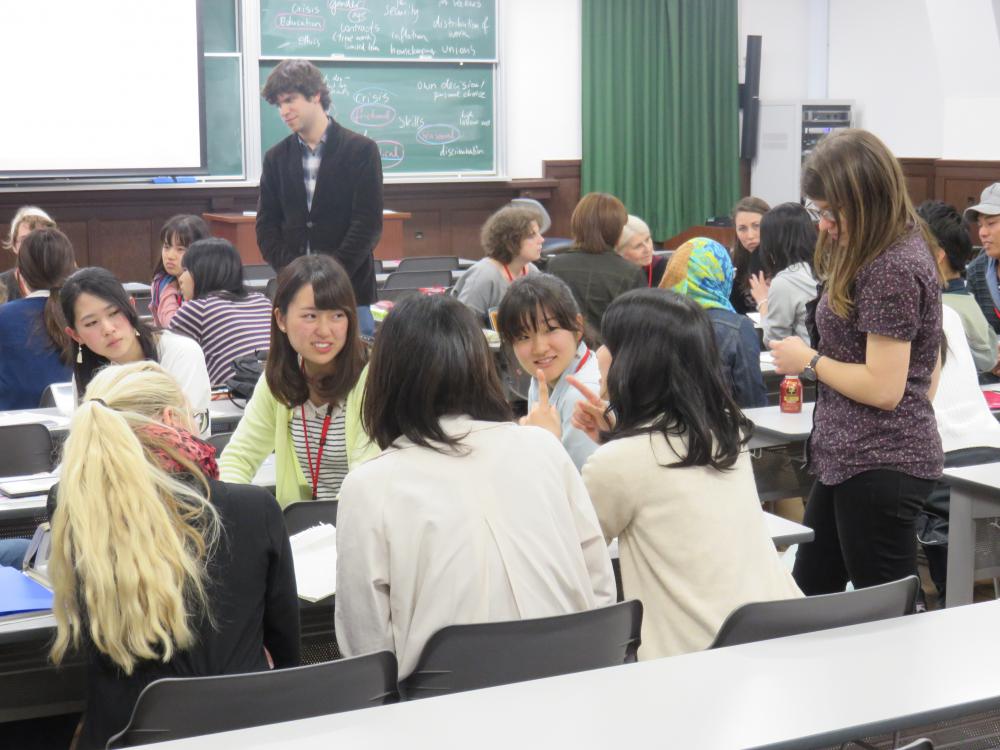 Courses offered by Visiting lecturers
Each semester, visiting lecturers from Europe provide new insights on the EU, and help students acquire specialised knowledge. These intimate special courses provide ample room for discussions and debates, and prepare students for European-style seminars that focus on critical thinking and deliberation.
Academic Communication/Writing(German/French)
KUPES programme also offer the opportunity to learn academic language skills for the students who wish study in German/French spoken countries. This course aims to equip the students manipulating practical language skills through discussions and presentations.